Samsung's Korean website has revealed every detail about an upcoming Chromebook from the company. Named as Samsung Chromebook Pro, the ultraportable notebook sports a 12.3-inch display. Google's latest generation Chrome OS powers the laptop which also features a Galaxy Note-like stylus. The device is currently listed for pre-order at a price of $499.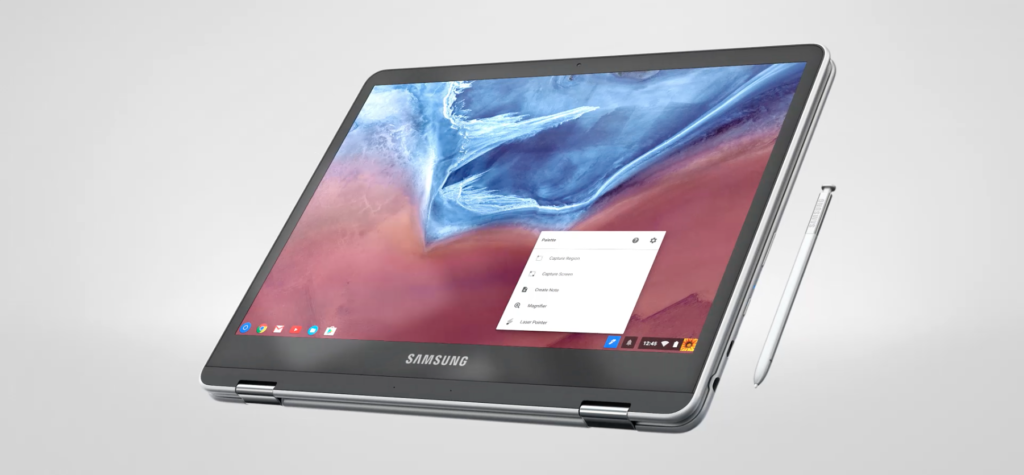 Samsung Chromebook Pro boasts a sleek design with the metallic aluminium finish. The notebook comes with a 360-degree rotatable hinge. This, with the addition to the impeccable thinness of the device, makes it also function as a large tablet. The laptop is 13.9 mm thin and weighs a mere 1.08 Kg. The keyboard is of chiclet type, and each key has curved edges.
The 12.3-inch screen of Chromebook Pro sports a resolution of 2400 x 1600 pixels. The display has 3:2 aspect ratio and 400 nits' brightness. Samsung has added a stylus along with the notebook which is now no longer known as S Pen but simply as PEN. A hexacore processor, running at a maximum clock speed of 2 GHz powers up the device. With two ARM Cortex A72 cores along with four Cortex A53 cores the chipset should fare similar or better than the Snapdragon 650.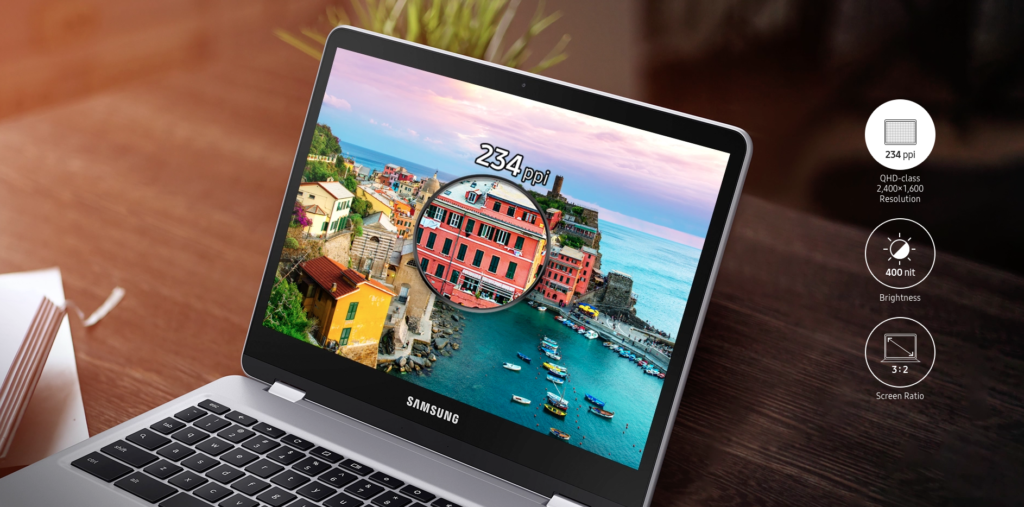 Coming to memory specifications, Samsung Chromebook Pro comes with 4 GB of RAM and 32 GB inbuilt memory. A micro SD slot is also present for memory expansion. The laptop runs the new Chrome Operating System, which supports Android applications and comes with pre-installed Google Play Store. This will hugely ramp up the productivity of the Chromebook.
Even though we don't know the exact battery capacity of the notebook, Samsung claims that it will run for as long as 10 hours on a single charge. The Chromebook Pro will come with two new generation USB Type-C ports, a 3.5 mm headphone port along with the usual Wi-Fi and Bluetooth. The laptop has already been listed for pre-order at Adorama for a retail price of $499. Along with the Chromebook Pro, Samsung is also offering one-year advertisement free subscription of the AirDroid application.
So far we don't have any info reading the release date and availability. However, we believe that Samsung Chromebook will officially launch real soon within a few days.